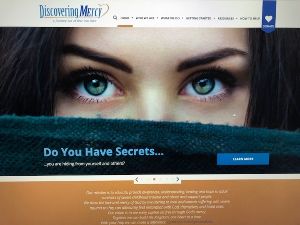 Read our Entire June 2019 Newsletter
Check Out Our New Web Site + You Tube Channel!

We are excited to announce our new robust Web site is now live! We have dedicated content to Who We Are ; What We Do ; Getting Started ; Resources and How to Help . You won't want to miss the incredible testimonies people have shared either! We are humbled by the pouring out of truth and honesty in efforts to help others in their healing journey. Whether you are a client, fan or donor, there will be helpful information for you! Please check it out and share within your friends and family.
Also in this June 2019 Newsletter Issue:
Won't You Adopt a Heart Today? Fearless Love Scholarship Program Launches
Curriculum Update
Subscribe to Our New YouTube Channel!
Save the Date: Join Us October 11 for an Evening Reception at the Naked Bible Conference in Dallas 
Ongoing Prayer Requests