Celebrate your birthday, run a race, honor a loved one, plan an event. Your idea. Your inspiration. Your choice.
Spread the Word
Tell people why you are supporting Discovering MErcy. Make it personal to make it powerful. Ask them to donate. With that link, people will be able to easily create a fundraiser for Discovering MErcy. Share it with supporters and encourage them to help you raise money on Facebook.
Help Fund Fearless Love Scholarships
Experience the power of joy when you help fulfill an individual's request for counseling to heal. Smile knowing you made it possible!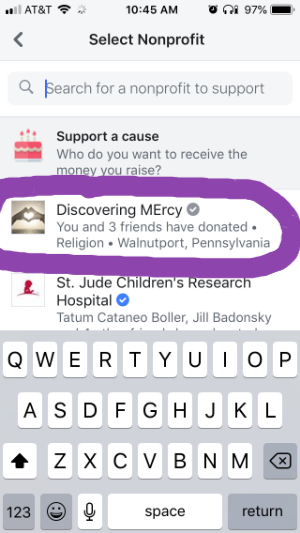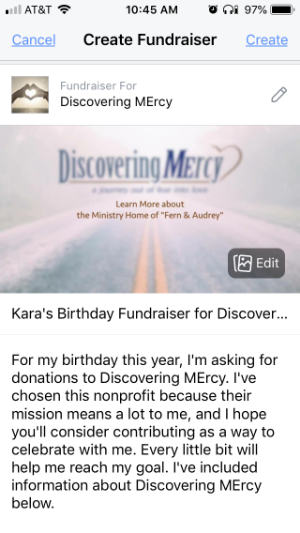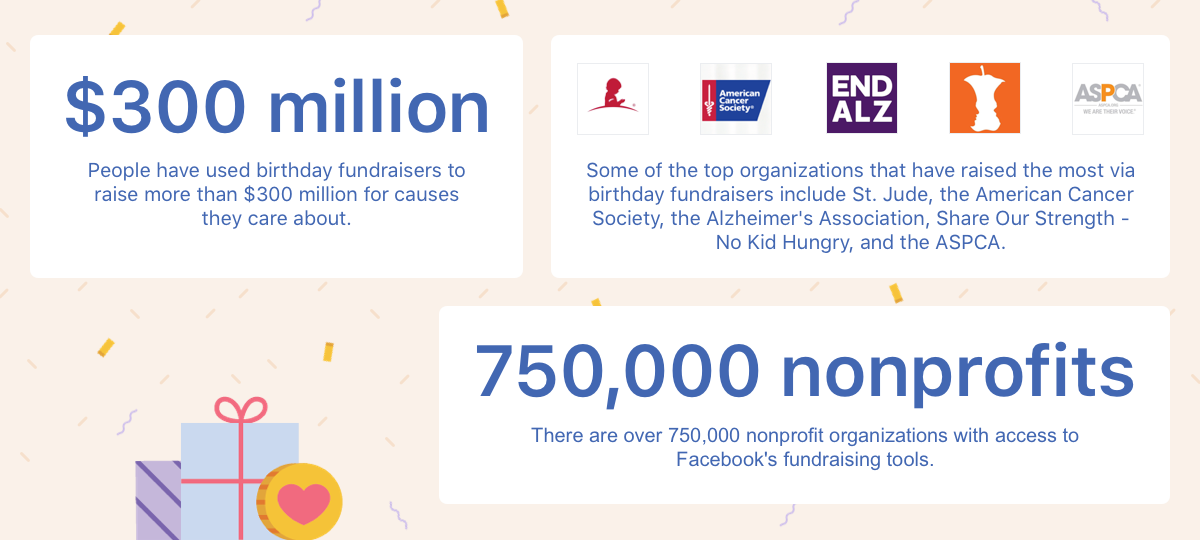 Other Ideas to Fundraise!
When you shop on AmazonSmile, the AmazonSmile Foundation will donate 0.5% of the purchase price of eligible products to the charitable organization of your choice. Just select Discovering Mercy.

You can create life-changing experiences for those who are hurting by donating proceeds from your eBay sales. eBay will personalize your selling experience, making it super easy to donate to Discovering MErcy--just visit our page on eBay to select as their Favorite Charity and start selling.