Naked Bible Podcasts Featuring Interviews with Fern & Audrey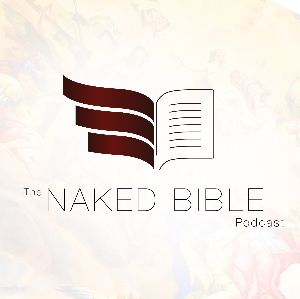 Trigger warning: The following podcasts references Satanic Ritual Abuse and Trauma-Based Mind Control. 
Listen to The Naked Bible Podcast Episode 68, Interview with "Fern & Audrey"

In this episode we talk to two friends (Fern & Audrey) of Mike Heiser who use the divine council worldview of biblical theology in a unique way – ministering to deliberately / ritually traumatized people (e.g., victims of human trafficking and satanic ritual abuse). For those who have read Mike's novel, The Portent, sequel to The Façade, the name "Fern" will be familiar. The "Fern" of this episode's interview is the real person behind that character, though Fern is not her real name. "Audrey" (also a pseudonym) assists Fern in this ministry.

Episode 68 Transcript
______________________________________
Listen to The Naked Bible Podcast Episode 149
This episode follows episodes 68 and 120. "Fern", "Audrey", and "Beth" minister to trauma victims whose trauma has produced DID (Dissociative Identity Disorder) or involved Trauma-based Mind Control (TBMC).  If those terms and associated concepts are unfamiliar to you, then episode 68 is an essential precursor to this episode. This episode focuses on addressing listener questions about this ministry. What you'll hear in this episode, however, isn't a model for ministry. As you listen, do not assume you can take what's said today, get the transcript, make a checklist, and do this sort of ministry. The episode discusses in some detail how the ministry of Fern, Audrey, and Beth differs from traditional deliverance ministry and why those differences matter.
Episode 149 Transcript
More Reading on Project Bluebird by Colin A. Ross MD

______________________________________
Listen to The Naked Bible Podcast Episode 186
Mike and Trey recently visited Fern and Audrey. The visit produced an opportunity not only to share some of the items discussed during that visit, but also new developments in their ministry to trauma survivors. This episode explores some of their work and methods in more detail and highlights a new direction in widening that ministry. 
Episode 186 Transcript 
Discover other episodes of The Naked Bible Podcast or check out our reading list or recommended videos.
Trauma in a Pandemic Podcast
The Discovering MErcy team discusses how the role of trauma in a pandemic plays out in both the healthcare and everyday realm. Listeners will learn how trauma and shame come out in everyday living, and what one nurse has to say about what everyone should know about being in a hospital setting among COVID-19. Discover what hidden cues to look for in loved ones and what to do when they drop into further isolation. ALSO: Don't miss an update on the Discovering MErcy curriculum and how you can support the organization that helps the most marginalized survivors around the world.

 
Join the Discovering MErcy YouTube channel for stories of hope and healing.