Support Discovering MErcy with Amazon Purchases
February 1, 2019-- It's early but we wanted to know....Will you be our Valentine? ❤️ Shop at smile.amazon.com/ch/30-0946892 until February 14 and AmazonSmile donates to Discovering MErcy! All of our community's efforts can really add up--thank you for your support!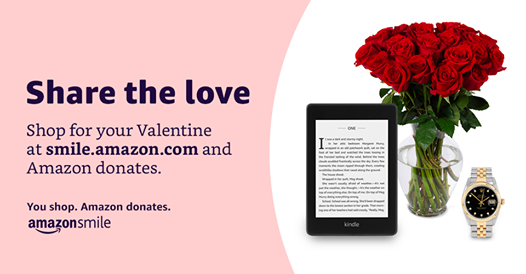 Raleigh Sadler's New Book Launch
There are 40 million people enslaved around the world. What can we do?
In his book Vulnerable: Rethinking Human Trafficking, one of our new friends to the ministry is Raleigh Sadler, president and founder of Let My People Go, makes the case that anyone can fight human trafficking by focusing on those who are most often targeted.
This book invites the reader to understand their role in the problem of human trafficking, but more importantly, their role in the solution.
Human trafficking can be defined as the exploitation of vulnerability for commercial gain. Using the power of story and candid interviews, Sadler seeks to discover how ordinary people can fight human trafficking by recognizing vulnerability and entering in.
As vulnerable people, we can empower other vulnerable people, because Christ was made vulnerable for us.