Partner with Us and Make a Lasting Impact
We have four new exciting marketing opportunities to introduce. Learn more about how you can help support trauma survivors by being a marketing champion and partner with us on Web site, newsletter and social media marketing. ALSO, be part of our first-ever curriculum sponsorship partnerships in 1, 2 or 3-course bundles! We have a wide range of price point examples for a range of businesses and teams. Your corporate impact will make a lasting difference in the lives of trauma survivors and their families!
Download our Marketing Opportunities presentation OR check out our Curriculum Sponsorship opportunities.
Top 5 Business Benefits to Support Discovering MErcy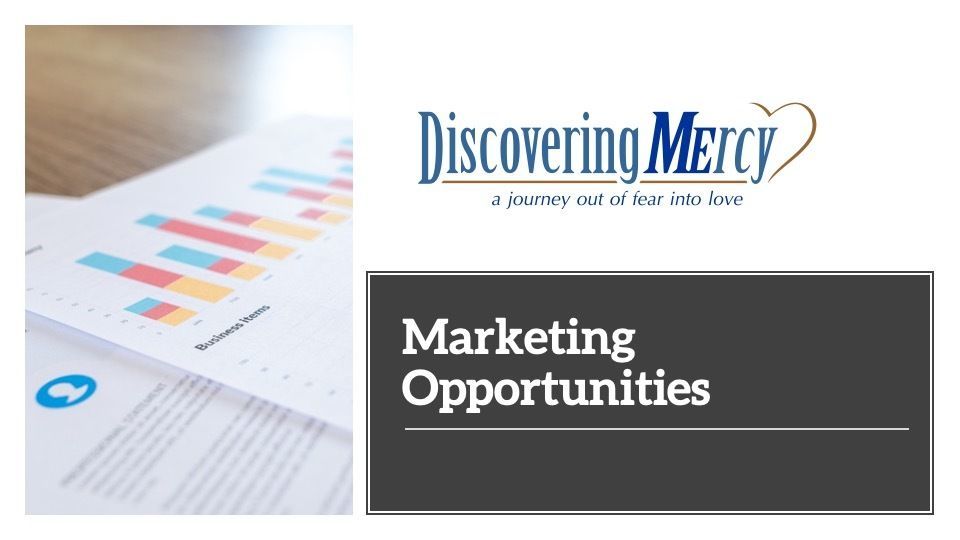 1) Tax Deductions. One of the most immediate benefits to your business from supporting Discovering MErcy is being able to get a charitable donation tax deduction.
2) Boost Employee Morale. Employees respect leaders who support causes they believe in.
3) Garner Respect. By supporting programs like ours, you help build respect and a good reputation in the community, and our world at large.
4) Gain Customer Support. When customers see your business aligned with a top-performing charity,
it resonates with customers that you care for your community.
5) Help have a Dramatic Impact on Trauma Survivors! Every day we hear the impact freedom has on the lives of survivors. Fuel the transformation to emotional independence for the most marginalized in society!