Miqlat: A Refuge for Christians Looking for Series Biblical Content and Like-Minded Believers
A variety of blog entries about angels and demons, the doctrine of original sin, image of God and more are available at Miqlat.org, a 501(c)(3) non-profit corporation that seeks to be a refuge for Christians looking for serious biblical content and like-minded believers committed to being the Church overseen by Dr. Michael Heiser.
Read Dr. Michael Heiser own Web site for biblical studies, books and resources and more or join his Facebook community or his YouTube channel for more information. 
Renewing Minds through Biblical Teaching: NT Wright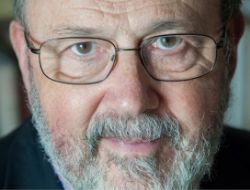 N.T. Wright is a leading English New Testament scholar, Pauline theologian, and retired Anglican bishop. In academia, he is published as N. T. Wright, but is also known as Tom Wright. Between 2003 and his retirement in 2010, he was the Bishop of Durham. He then became Research Professor of New Testament and Early Christianity at St Mary's College in the University of St Andrews in Scotland.
Here you will find audio/videos, Oratorios, book excerpts, book reviews, articles, Q&A Interviews in addition to translations. If you are interested in online Biblical course work, visit N.T. Wright Online. Additionally, his blog offers free ebooks and articles on various Biblical touch points that may interest you.
The Bible Project

The Bible Project is a non-profit animation studio that produces short-form, fully animated videos to make the biblical story accessible to everyone, everywhere. They create blogs, videos, podcasts, and study guides that explore the Bible's unified story. (Multiple translations underway) Read The Bible Project blog or join their Facebook community.
Cruthprints In the Sand Blog by Ashly Ash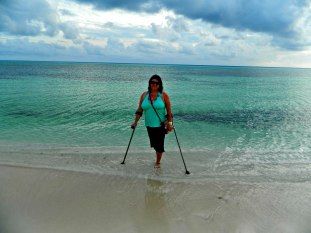 Ashly Ash fought cancer when she was 4 years old (1989) and is now a survivor of 30 years. Prosthetically she is fitted as a hip-disarticulate amputee, when insurance does cover the expense of a leg. The journey has not been an easy one but she is alive, smiling, full of joy, and giving God the glory! 
Her blog, "Crutchprints in the Sand" is named after her love for walking on the beach. Whenever she looks back she can see that she has come so far by leaning on God. Visit her blog for inspirational photos, quotes, humorous stories, poetry and bible study material. Join her online Crutchprints in the Sand community on Facebook.
Soaking Music Healing Room with Julie True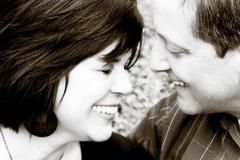 God has invited Julie to "infiltrate the earth with sounds of healing," primarily through music, worship, creative sounds, and prayer. Her desire is to share words of scripture, words of hope and encouragement, and words of declaration that spring from a heart that believes God is good, and that He is willing and able to heal us – spirit, soul, and body. Listen to her 24/7 streaming room at JulieTrue.com. Join her online community at the Julie True Facebook page.
Do you know of a helpful blog to recommend? Contact Us and let us know.
Discover more about our reading list, videos, or quotes from Pinterest.