Out of Fear and Into Love
We have been a vital part of providing counseling for more than 20 years; establishing Discovering MErcy in 2016. We were founded to serve a growing segment of our community in desperate need of inaccessible services due to the severity of trauma. We have continued to grow with the help of our donors and volunteers that make our mission possible. Through all these years our purpose still remains the same: to journey out of fear into love.
 
---
Our mission is to show the love and mercy of God by providing aid and assistance with the Christian goal of restoration with God, self and others.
Our vision is to see every captive set free through God's mercy.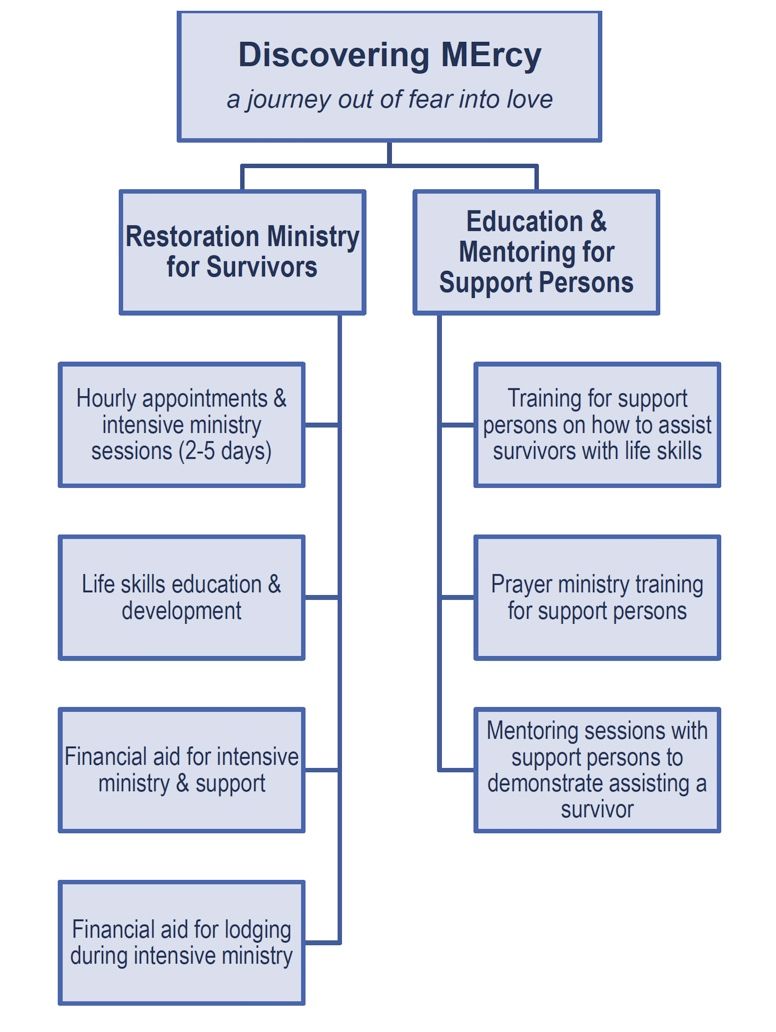 For more specifics about Discovering MErcy's counseling, read our Frequently Asked Questions page.