Leaders Who Stand With Discovering MErcy
Our board represents a cross-section of our community and has a passion for our organization and those we serve. The members work hard to ensure long-term sustainability of the organization and oversee that the funds raised directly affect those in need.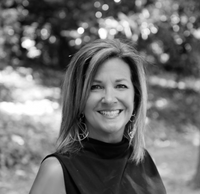 Donna Andrews


Donna works for a medical malpractice insurance company as the liaison between the physician board of directors and the company's leadership. She has also served for the past 5 years as the Executive Director of the company's non-profit foundation. Donna holds a license in both property & casualty and life, accident, & health insurance.
Donna was introduced to Discovering MErcy in 2016, when she joined her husband for a weekend meeting at the Discovering MErcy home with a group of supporters for Dr. Michael Heiser's non-profit, Miqlat. She has since grown close to Fern and Audrey both personally and professionally and feels blessed to walk alongside them in helping to set captives free through God's grace.
Donna is married to Tim, who has served in full-time ministry since 1998, with a focus on working with the homeless, addicts, and downcast in the city of Atlanta. Tim also serves as a voice to those seeking information on churches who meet in homes and was featured on one of Dr. Heiser's podcasts. They are the parents of two sons, Adam, who went to be with the Lord in 2001, and Ryan, who is married to the daughter they always dreamed of and has blessed them with a grandson and granddaughter.
Donna enjoys traveling with her husband, and daily walks, runs or bike rides around the parks of Atlanta, where they reside. She also enjoys spending time with family…especially those grands!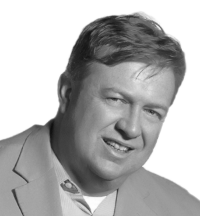 Jeremy Fort
 
Jeremy is a bi-vocational pastor who has held senior-level positions within operations, IT, and program management for the last 20 years. As Pastor of Valley Christian Church in Southern Idaho, he blends a technical background with a creative one delivering sermons, overseeing music production, and developing discipleship among his congregation. As a board member, he brings operational and non-profit experience to help grow Discovering MErcy enabling the organization to help set every captive free.
In addition to business development, his technology engineering has led to building multimillion-dollar portfolios in both the commercial and federal sectors. His core competency is solution design and delivery. His expertise is aided by years of hands-on experience at the technical level with servers, operating systems, networking, storage, and applications. He regularly works with corporations such as Bearing Point, Dell, Deloitte, Merrill Lynch, Suntron, The National Guard, and the United States Department of Veterans Affairs. 

Jeremy enjoys a good philosophical conversation on the golf course when he isn't tinkering away at a new technology advance or studying Hebrew. He's a big fan of Dr. Michael Heiser's work, where he first learned about Discovering MErcy, and also The Bible Project, which he often incorporates in his sermons.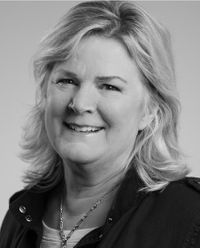 Jana Mills
 
Being a Realtor is a perfect fit for Jana's love of community. Jana ended her 25-year career with United Parcel Service and launched her real estate career in South Florida before relocating to Virginia. Now Jana is part of a large real estate team and is responsible for new construction subdivisions with a regional builder.
Trauma and abuse victims are unfortunately found in all walks of life and Discovering MErcy's vision and goals of setting every captive free with God's love aligns strongly with Jana's past associations, such as CASA at Richmond Juvenile and Domestic Relation Courts, Bon Air Baptist Church ESL ministry and Commonwealth Catholic Charities Refugee and Resettlement.
Jana resides in Richmond, VA with her husband. She attended Virginia Commonwealth University, with an emphasis in English, and has two adult sons and one very spoiled dog.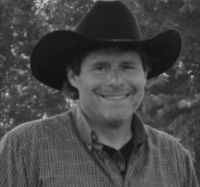 Mark Shoemaker


Mark is a self-employed consultant with more than 14 years of business experience in logistics and operations. Prior to being self-employed, he worked as a chief operations officer and owned and operated his own ranch. Mark graduated from Delaware Valley College with a degree in Large Animal Husbandry. He is married to his college sweetheart for over 30 years now and is father to two beautiful daughters and blessed with three grandchildren so far. 
His first introduction to Discovering MErcy was nearly a decade ago when he was searching for someone to help his wife who had been a victim of over a decade of childhood sexual abuse. That was the beginning of a long journey of healing. Not only has his wife experienced a great level of healing; Mark has developed a love and compassion for those who have suffered severe trauma as he has seen firsthand how devastating it can be to the survivor and those around them. He is able to speak intelligently to those who have suffered trauma and to those who support them.
Mark most enjoys spending time with his grandchildren. He loves going to the gym, hiking with his wife, and traveling and experiencing new places. His latest adventures include the Grand Canyon, Zion National Park & Bryce Canyon. 
Join this special group to learn how you can make a difference today!