Leaders Who Stand With Discovering MErcy
Our board represents a cross-section of our community and has a passion for our organization and those we serve. The members work hard to ensure long-term sustainability of the organization and oversee that the funds raised directly affect those in need.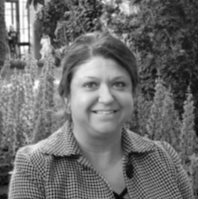 Ashly P. Ash
Ashly is currently an administrative assistant volunteer for Discovering MErcy and serves on the Board of Directors as well. A childhood cancer survivor and high-level amputee, Ashly understands the struggle of living with life-long physical limitation and trauma and has been a client of Discovering MErcy since 2008. Through her blog, crutchprints.com, she reaches out to people in all walks of life using humor and vulnerability to bring awareness and light to the world around us. Now in her thirties (and a 25-year cancer survivor) she is very passionate about childhood trauma resolution.  
Putting her best (and only) foot forward, she enjoys an active lifestyle of swimming, cycling and kayaking alongside playing the piano, writing, and reading during her downtime. She and her husband Richard journey with Christ as our rock while our song, due to my amputation, remains "Lean on Me."  Ashly's education includes business administration with extensive experience in administration, customer service, transportation analysis, production coordination, and bookkeeping.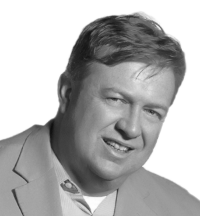 Jeremy Fort
Jeremy is a bivocational pastor who has held senior-level positions within operations, IT and program management for the last 20 years. As Pastor of Valley Christian Church in Southern Idaho, he blends a technical background with a creative one delivering sermons, overseeing music production and developing discipleship among his congregation. As a board member, he brings operational and non-profit experience to help grow Discovering MErcy enabling the organization to help set every captive free.
He currently serves as an Executive General Manager of a Service-Disabled Veteran Owned Small Business in West Virginia. In addition to business development, his technology engineering has led to build multimillion-dollar portfolios in both the commercial and federal sectors. His core competency is solution design and delivery. His expertise is aided by years of hands-on experience at the technical level with servers, operating systems, networking, storage and applications. He regularly works with corporations such as Bearing Point, Dell, Deloitte, Merrill Lynch, Suntron, The National Guard and the United States Department of Veterans Affairs. 

Jeremy enjoys a good philosophical conversation on the golf course when he isn't tinkering away at a new technology advance or studying Hebrew. He's a big fan of Dr. Michael Heiser's work, where he first learned about Discovering MErcy, and also The Bible Project, which he often incorporates in his sermons.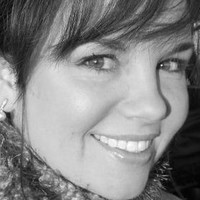 Kara J. Fort
Kara is currently a marketing/strategic operations volunteer for Discovering MErcy and also serves on the Board of Directors. Kara is a former reporter/editor whose curiosity and passion brings together a powerful punch to the organizations she partners with. As President of 2 Serve Solutions she is responsible for vision, mission, talent retention and operations for her marketing/IT company. During the last two decades, Kara's leadership roles center around communications campaigns and media products to drive revenue and grow PR initiatives.

Kara's heart to make an impact on the world includes developing worldwide media exposure for Banner Alzheimer's Institute & The Alzheimer's Prevention Initiative through The New York Times, The Wall Street Journal and The Washington Post. She co-produced multiple documentaries on Alzheimer's disease for CNN, BBC and NHK to raise awareness about advancements in treating the disease.
Kara also launched the world's largest leadership simulcast event in Southern Idaho and grew both the audience and fundraising by 60% year over year raising more than 15k+ for local charities. A pianist and writer in her free time, she is most passionate about promoting education and healing from domestic violence, sexual abuse, church abuse and human trafficking— all issues Discovering MErcy beautifully addresses. Kara has served in various capacities on the boards of Voices Against Violence and Valley Christian Church.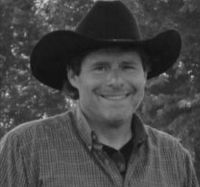 Mark Shoemaker

Mark graduated from Delaware Valley College with a degree in Large Animal Husbandry. He is married to his college sweetheart for over 30 years now and is father to two beautiful daughters and blessed with three grandchildren so far. 
His first introduction to Discovering MErcy was nearly a decade ago when he was searching for someone to help his wife who had been a victim of over a decade of childhood sexual abuse. That was the beginning of a long journey of healing. Not only has his wife experienced a great level of healing; Mark has developed a love and compassion for those who have suffered severe trauma as he has seen first hand how devastating it can be to the survivor and those around them. He is able to speak intelligently to those who have suffered trauma and to those who support them.
Mark most enjoys spending time with his grandchildren. He loves going to the gym, hiking with his wife and traveling and experiencing new places. His latest adventures includes the Grand Canyon, Zion National Park & Bryce Canyon. 
Join this special group to learn how you can make a difference today!