Advisors Who Stand with Discovering MErcy
Our advisory board represents a cross-section of our community and has a passion for our organization and those we serve. The members work hard to support the board's projects to better reach the vision of our organization.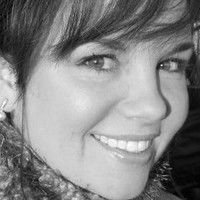 Kara Fort
Marketing/Operations Advisor


Kara serves on the Advisory Board of Directors and leads marketing/outreach efforts. Kara is a former reporter/editor whose curiosity and passion brings together a powerful punch to the organizations she partners with. As CEO of 2 Serve Solutions, she is responsible for vision, mission, talent retention, and operations for her marketing/IT company. During the last two decades, Kara's leadership roles center around communications campaigns and media products to drive revenue and grow PR initiatives.

Kara's heart to make an impact on the world includes developing worldwide media exposure for Banner Alzheimer's Institute & The Alzheimer's Prevention Initiative through The New York Times, The Wall Street Journal, and The Washington Post. She co-produced multiple documentaries on Alzheimer's disease for CNN, BBC, and NHK to raise awareness about advancements in treating the disease.
Kara also launched the world's largest leadership simulcast event in Southern Idaho and grew both the audience and fundraising by 60% year over year raising more than 15k+ for local charities. A pianist and writer in her free time, she is most passionate about promoting education and healing from domestic violence, sexual abuse, church abuse, and human trafficking— all issues Discovering MErcy beautifully addresses. Kara has served in various capacities on the boards of Voices Against Violence and Valley Christian Church.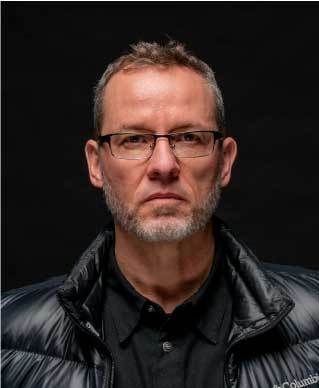 Clancy Boyer
Marketing/Curriculum Advisor

As a designer and a creative leader, Clancy Boyer has worked hard to bring a rare balance of design experience and strategic thinking to clients in a variety of areas, including real estate, sporting goods, and consumer products at Clancy Boyer & Co. As Principal and Creative Director, he has integrated design planning, market trends, user needs, brand strategy, and design development to create true brand solutions. 
He is also the founder and COO of Frayt Technologies, Inc. an affordable shipping & delivery company, and serves as an instructor at The Modern College of Design. He holds a BS in Graphic Design from San Jose State University, a BS in Pastoral Studies, Old Testament, New Testament, Koine Greek, Theology from Multnomah University and a Master of Divinity degree in Biblical Theology, Westminster Standards, Soteriology from Greenville Presbyterian Theological Seminary.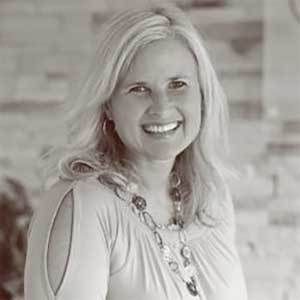 Jean Crane, MA
Curriculum Advisor
For the past 19 years, Jean Crane has worked to improve the well-being of people from all walks of life, finding great joy in her work as a licensed mental health therapist.
Jean earned an undergraduate degree in Communications from Wheaton College and went on to receive an M.A. in Counseling/Psychology from Trinity International University in 2001. During graduate school, she served internships at an inpatient hospital for adults and in the counseling center at a university. Her first professional position was as a counselor in a residential treatment facility in Denver, where she helped teenage girls who were struggling with depression, grief and loss issues, anxiety, attachment problems, attention deficit concerns, and Post Traumatic Stress Disorder.
In 2002, Jean married her husband, John, and moved with him to the Indianapolis area to start their family, which now includes four children. Before joining the Care to Change team, she used cognitive-behavioral therapy to improve the lives of clients as an outpatient clinician for St. Francis Hospital.
Jean is certified in EMDR, a treatment for trauma victims. She also specializes in helping individuals struggling with depression, anxiety, and grief and loss. 
She has facilitated groups to help adults and children cope with issues related to self-esteem, family substance abuse, anger management, healthy relationships, depression, anxiety, and stress. Jean assists with the special counseling needs of teenagers, women, missionaries, pastors, and their families, and regularly deepens her professional knowledge by attending the American Association of Christian Counseling conferences.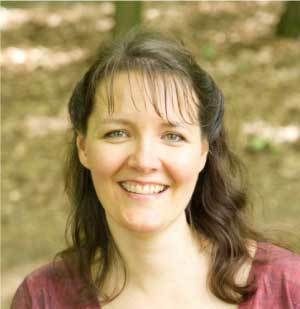 Brenda Mitchell
Curriculum Advisor
Brenda is a pastor's wife in Akron, Ohio. She graduated from Moody Bible Institute in 1993 and has volunteered in various capacities in her church and community ever since. She homeschooled her three sons for 13 years and has stayed involved with three direct sales companies that she loves (Forever, Creative Memories, and Juice Plus+). She teaches Bible classes at her church and cares for the women God has placed her path, and she is finding that an understanding of the traumatized mind greatly enhances her ability to do that. 
Brenda formats and proofreads the transcripts for Dr. Michael Heiser's Naked Bible Podcast, which is where she first heard about Discovering MErcy. She was asked to do a transcript for them, which led to involvement in creating curriculum. Her job is to try to put Fern & Audrey's vast clinical experience into writing and to help make sure one idea flows into the next. Along the way, she has read all the books and watched all the training videos to get up to speed, and she would be the first one to stand up and say that this education is priceless and that everyone should take the Discovering ME Foundational Course!
Brenda enjoys growing things, learning just about anything, knitting, digital scrapbooking, photography, and long talks at the coffee shop with friends. Her family has visited about 20 National Parks in a pop-up camper, finding that getting out in nature refreshes them and gives them a lot to laugh about together later.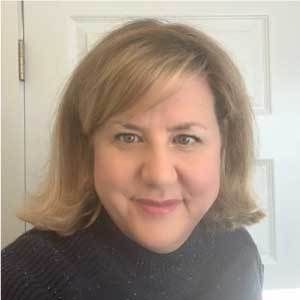 Becky Wright
Marketing/Operations Advisor

Currently serving as Vice President of Global Marketing at OSF Digital, Becky joined the team in 2019 first as VP of Field Marketing in North America. With more than 15 years of worldwide marketing and demand generation experience in rapidly growing organizations, Becky plays a major role in driving demand that influences and converts revenue growth globally.
With a passion for technology and technical services, Becky is able to introduce and implement marketing and sales enablement efficiencies that deliver strong results and deep business intelligence. Her speaking engagements focus on the marketing strategies behind digital transformation efforts. Becky graduated from Arizona State University and participated in a language immersion program at Universite Laval in Quebec City.