How to Practice Choosing Your Heart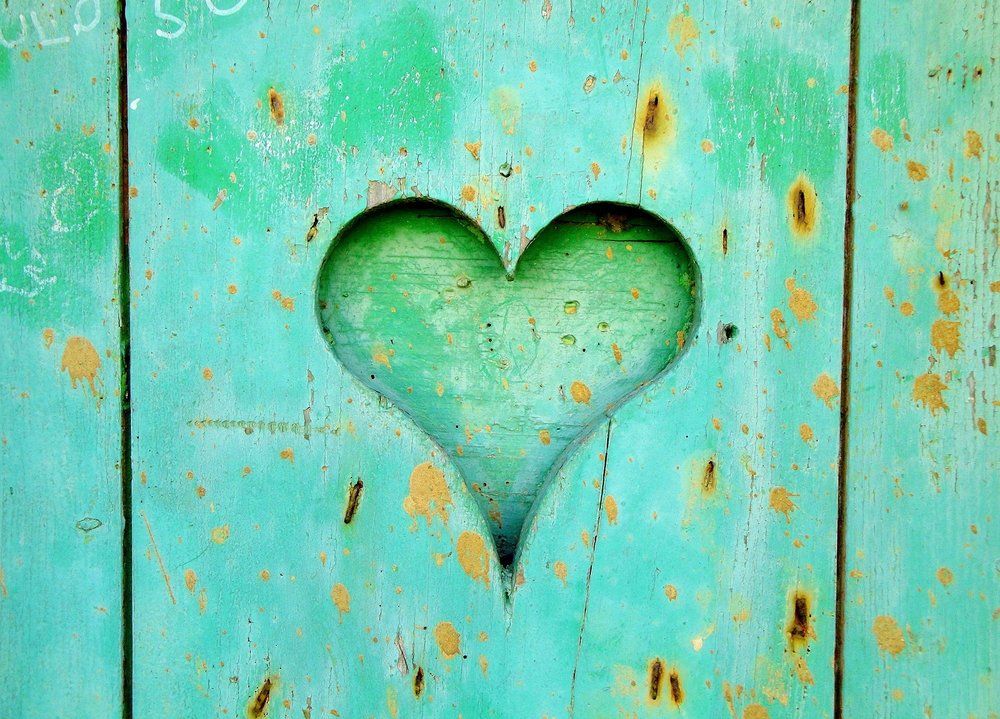 By Fern
Co-Founder of Discovering MErcy
I just got back from a trip to Walmart. That's a new thing for me since the COVID-19 lockdown in March. I have been purchasing everything online and having it delivered to the house. I have similar orders, but I'm not sure how this one lone item is not able to be shipped. I received an email notifying me that it was ready for pick up. 
PICK UP!!! NO!!
Walmart requires masks!   
I don't wear masks.  
Now, don't start!! This isn't a statement of a stance entering a battle between the mask and no mask. Hang in there, this is a story about my heart and living out of my heart NOT to make a statement but to stand with my heart. Stay with my story…
I have watched the world go mad in the last 5 months. Fear, anxiety, uncertainty, deaths, life's breath narrowed, futures toppled because of losing businesses, dreams dashed. I've witnessed front line workers tossed to and fro, rules changing for a job deemed unsafe even though their job is critical in providing services that are essential. I watched them grow weary trying to keep up with the ever-changing flow of information on how they can stay safe. Meanwhile, they watched their neighbors collect unemployment making more money then they were…  
Every perspective of every person was out of protection!
Humanity is underseige! 
Chaos! 
I watched. It is like watching life trying to happen… I hear and see the battles and today at Walmart I felt a bit of the battle. In the 15 minutes I was in the store, I saw at least 100 people… only one other person did not wear a mask. I thought about this as I drove away with my lone pick-up item. I felt alone. Not victorious that I didn't wear a mask. I didn't even feel the judgement or care that others did. I merely felt alone. 
I wondered why it was so important to me to not wear a mask. It really isn't about a statement for me, it's practice. I practice staying with what my heart believes. You see IF my heart believes I needed a mask, I would practice wearing one. 
Practice? You ask. Yep, as a Follower of Christ, I want to see HIS Kingdom on this earth. I see chaos, fear anxiety, uncertainly, injustice, etc. but I want my eyes in the midst of this to see KINGDOM. 
In a season that needs KINGDOM, we are choosing sides: mask vs. no mask, Republican vs. Democrat, White vs black. I want to choose KINGDOM. I was thinking, here we are in a chaotic world-changing event, and we are fighting and shaming each other over masks or no masks. What in the world are we going to do if we have to choose Jesus in the midst of life or death?  That's what the first-century church had to do.  
I'd love to say that I'd choose Jesus hands down. But I don't know that. I have skirted going shopping and ordering everything online so that I didn't have to choose in the mask vs. no mask battle. My heart was solid with no mask for my personal choice. But I couldn't stand on my heart and be solid. I simply didn't have to choose. I took the easy way out. 
So for me going to Walmart tonight was about practice. Could I practice standing with what my heart believed about not wearing a mask when there was only one other person not wearing a mask in the sea of more than 100 people?
Could I choose Jesus if my life was going to be at risk?
Could I stand with my heart for that one too?   
Please let me practice. And I give you permission to practice too. Whether it's a mask or no mask, practice choosing your heart. I think we need to be strengthened in knowing our hearts and standing with them. Living from our heart and practicing will help us live in love. And, dear friends, we need the practice to live in His kingdom of love AND walk in it.